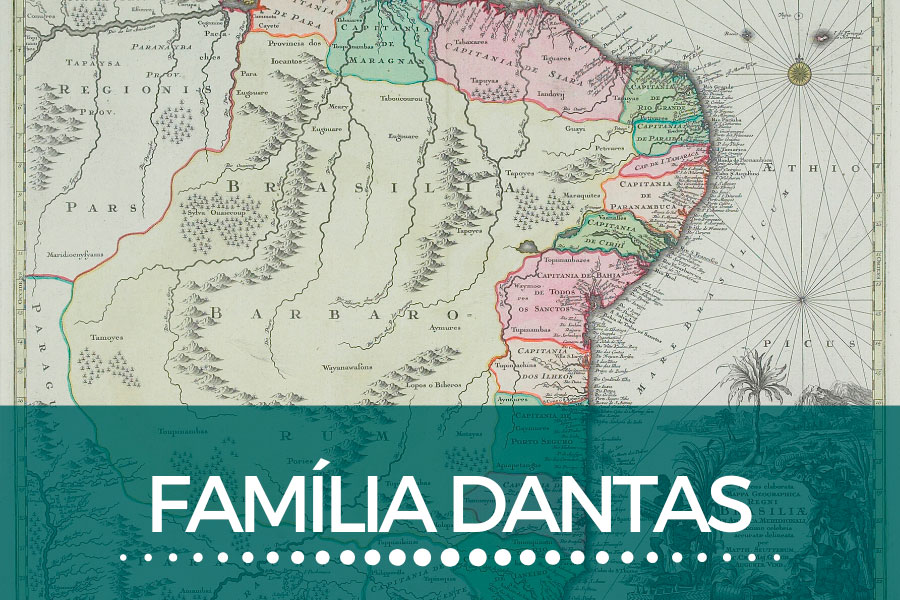 The Dantas
The first member of the Dantas family to arrive in Brazil was José Dantas Correia,who left the village of Barcelos, Portugal,direct to Pernambuco,where he founded the device "Fragoso", in the vicinity of Recife. He married Isabel da Rocha Meireles in the early 1700s, one of his sons being the illustrious Lieutenant Colonel Caetano Dantas Correia.
Caetano was born in 1710 and went to the Seridóregion in Rio Grande do Norte,where he became one of the great patriarchs of the Dantas family. He married Josefa de Araújo Pereira and this union generated several descendants, who later intertwined with the families: Azevedo Maia, Araújo Pereira, Batista dos Santos, Lopes Galvão and Fernandes Pimenta.
What was not known until recently is that Caetano is descended from a direct lineage of Sephardic Jews of Barcelos, who were forcibly converted by order of King D. Manoel in 1497, a fact already proven by the Israeli, Portuguese and Spanish communities.
Today, the descendants of this family branch add up to thousands of people living in the Seridó region and surrounding areas, in Rio Grande do Norte, as well as most of the sertões of Paraíba.
You have the surname Dantas and want to know how to get your Portuguese nationality?
Fill out the pre-analysis form and find out if you have sephardic offspring!