SUCCESS CASE –
PADRE FRANCISCO DE ASSIS COSTA DA SILVA
Priest potiguar proves ancestry with Sephardic Jews
Francisco de Assis Costa da Silva grew up listening to priests and historians to say that the Seridó region carries common characteristics with Jews. Born in Caicó, in Rio Grande do Norte, Padre Costa, as he is best known, holds a PhD in Theology from the Pontifical Gregorian University of Rome, director of the Diocesan College Seridoense (CDS) and professor at the State University of Rio Grande do Norte (UERN). Today, he celebrates proving his connection with sephardic ancestor through a genealogical study.
RESPOND TO THE GENEALOGICAL PRE-ANALYSIS FORM!
Knowledge about Portuguese citizenship via the sephardic route took place through the press. At first, like many Brazilians, Father Costa did not believe he could prove his sephardic descent: "I was always sure that I was descended from Portuguese, but proving sephardic ancestry seemed almost impossible, but I was taking knowledge of other people who have succeeded, including Dr. Soledade," he says. Soledade Fernandes is a lawyer and representative of Martins Castro Consultoria Internacional in Rio Grande do Norte.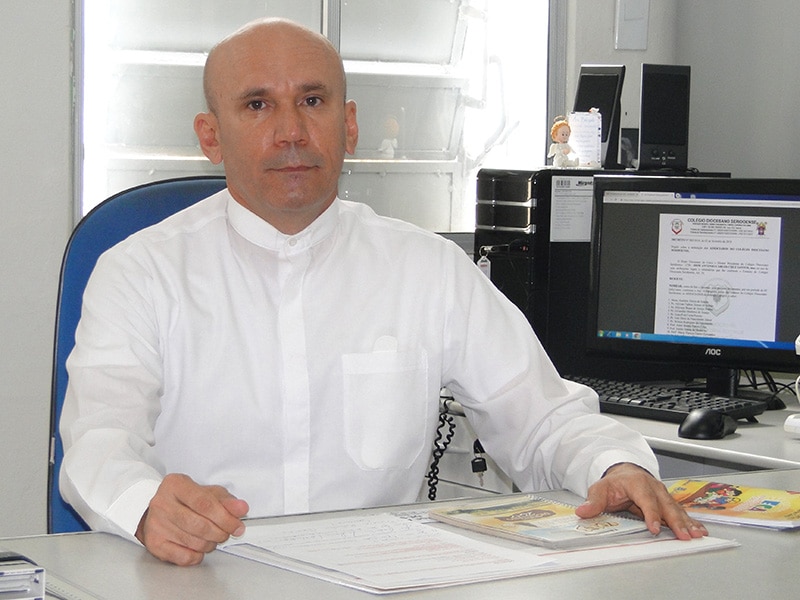 The priest potiguar, who values the relationships of trust, states that Martins Castro has been fundamental in this process: "After gathering the documentation to prove my sephardic ancestry, I gave everything to the office, which has represented me and given all due explanations of the process. That makes me confident. " The whole process of Portuguese citizenship by the sephardic route, from genealogical pre-analysis to the signing of the certificate by the Minister of Justice of Portugal is accompanied by the office in Lisbon.
FIND OUT IF YOU HAVE SEPHARDIC ANCESTRY!