The entire process of Portuguese citizenship through the Sephardic Jews is based on the documentary proof of genealogical bonds with a Sephardic ancestor. It is common for some to confuse family tree and genealogical study (or genealogical report). Don't worry, you'll easily understand the difference:
1. The tree Genealogical
The family tree is the result of a genealogical study and a summary of this study. In it we easily identify who are the parents, grandparents, great-grandparents, etc., and where and when they were born, for example. In general, there is no obligation to prove documentary. The family tree can also be a graphical representation of this genealogical study. Some people even print and use it as a decoration object (the tip is!). It is worth saying that the Israeli Community of Lisbon (CIL) requires a pattern of analysis of these trees.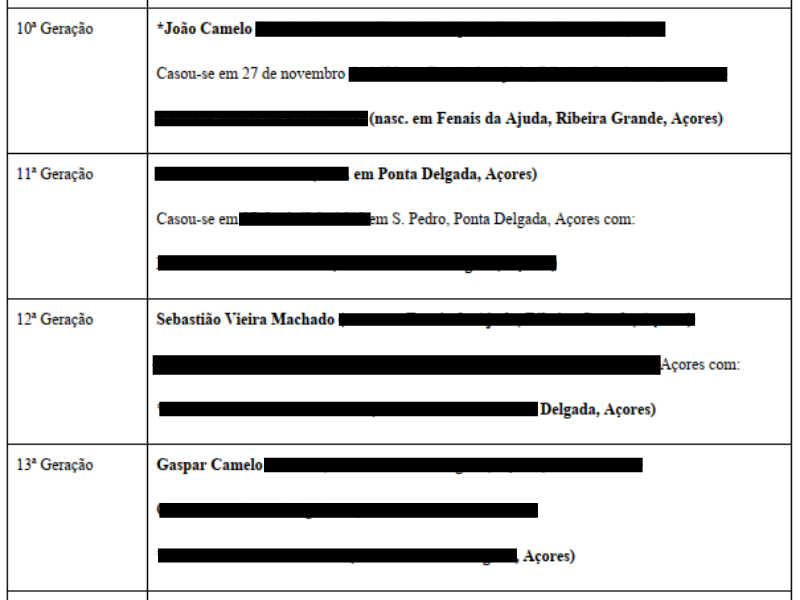 2. The study Genealogical
The genealogical study, also called a genealogical report,is the survey of documents that identify generations and prove a person's connection with their ancestors. In it, it is necessary to collect documents such as birth, marriage or death certificates, bibliographies. In the case of sephardic citizenship,these documents need to reach the Sephardic ancestor. Here is a list of 5 types of important documents for proofing the sephardic link. Each genealogist can apply a methodology to the reports, buthere, CIL also requires reporting analysis patterns.
Did it get easy to figure out the difference? It is also important to know that both documents are a requirement of CIL for the issuance of the certificate of sephardic bond. Many people think they already have genealogical study when they actually have only the family tree. If you need your genealogical study to apply for Portuguese nationality via sephardic route, please respond to the pre-analysis form.