---
Anita Garibaldi: the revolutionary descendant of the Sephardim
---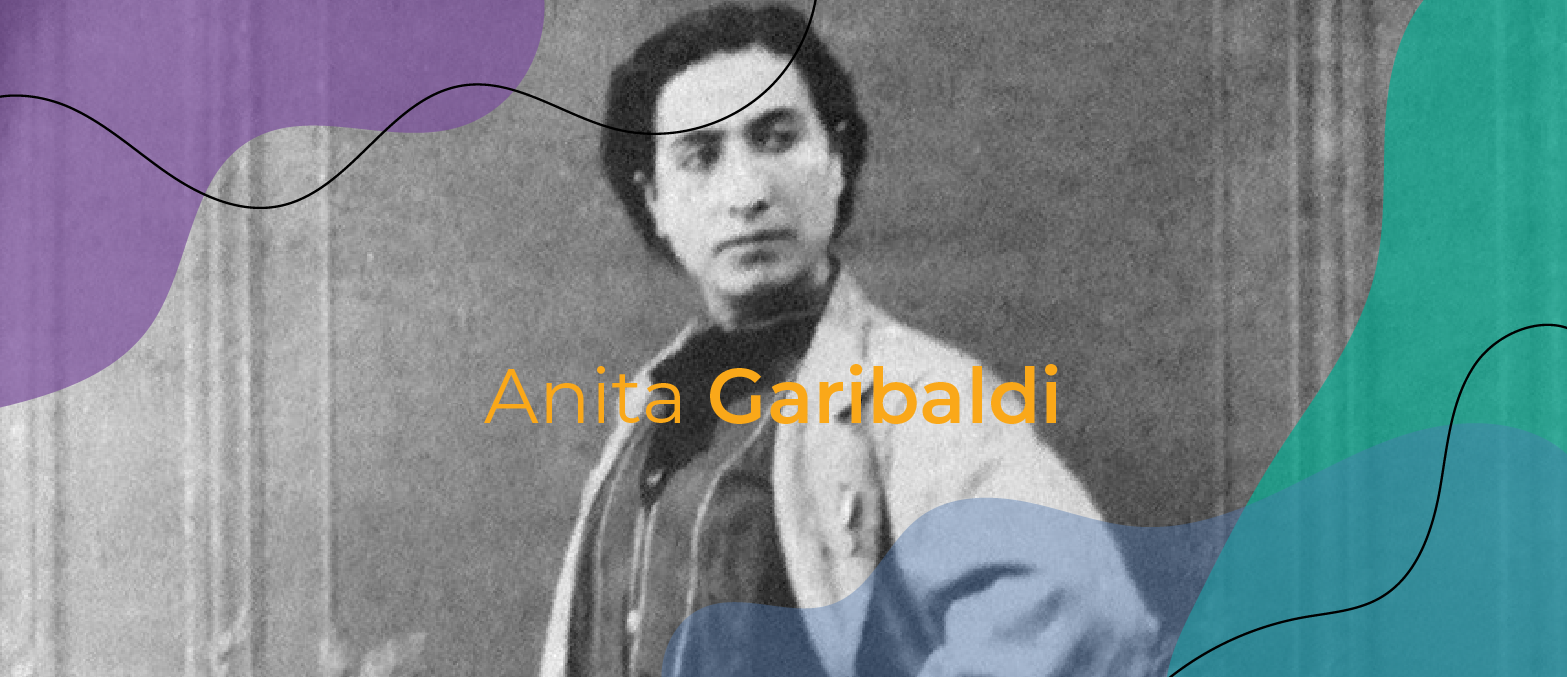 Many have heard of Anita Garibaldi. His name appears associated with that of Giuseppe Garibaldi, Italian privateer, with whom he fell in love and alongside whoever fought in the Farroupilha War, in Uruguay and Italy. Her participation in the struggle for the unification of Italian territory earned her the title of heroine in that country. 
Before the heroine, however, there was a girl who until she was 18 years old lived a relatively peaceful life in the interior of Santa Catarina. Relatively, as the fame of Anita's fierce and independent spirit originates from her childhood.
From an early age a brave spirit
It is said that at the age of 13, while riding, she whipped a man who harassed her. The fact would have been the reason that led the family to move from the village where they lived. 
At that time, the girl was known by her baptismal name: Ana Maria de Jesus Ribeiro. At the age of 14, after her father's death, she was forced by her mother to marry the shoemaker Manuel Duarte, in an attempt to "tame" her temper. 
According to researcher Fernanda Aparecida Ribeiro, "Anita Garibaldi is covered in stories", "her strong and decisive character, which culminates in several harsh attitudes", is one of the facts now known about Aninha's childhood, as she was called by family and friends . 
The diminutive of the name in Portuguese is at the origin of the name that it assumes later. With difficulties in pronouncing Aninha, Giuseppe uses the diminutive of Ana in Italian to refer to her companion. Thus, the name Anita Garibaldi was born.  
Life and death as a revolutionary
In the years that followed, the young woman's life changed radically. In 1939 her husband enlisted in the imperial army to fight the Farroupilhas. Anita, who returned to live with her mother, then went to friends' houses, where she met Giuseppe.
At 18, the young woman joins Giuseppe and the Farroupilhas. His first battle alongside the combatants is in October 1939. According to Fernanda Aparecida Ribeiro, the reports say that "Anita proves to be a true warrior, fighting bravely alongside Garibaldi and encouraging the soldiers to fight with courage."
From then on, Anita's life will be divided between the battlefield and the role of mother and wife. The next 10 years that she lived with Giuseppe until his death in 1949, Anita fought alongside her husband not only in the Farrapos War, but also in Uruguay and Italy, where she died, possibly suffering from malaria. 
Her last battle at her husband's side took place in Rome. After the capture of the Italian city, Anita, Garibaldi and about three thousand men flee from the French and Austrian armies. They pass through various locations until they reach Fattoria Guiccioli, in Madriole, where, already very ill, Anita died pregnant with her fifth child. His body is buried in the sand near the Adriatic Sea. 
"The tradition, repeated by historians, says that days later a girl finds an arm out of the grave. With the authorities informed, it is discovered that it is the body of Garibaldi's companion. Anita's remains go through various burials until they are finally deposited in a monument in her honor, in Rome, in 1932", reports Fernanda Aparecida Ribeiro. 
The Sephardic Ascendants
Daughter of Maria Antônia de Jesus Antunes and Bento Ribeiro da Silva, Anita was born in 1821. There is no certainty about the precise location, being the consensus that she was born in Santa Catarina. 
Genealogical research indicates that she has at least three Sephardic ancestors: Francisco Barreto, Antônio Bicudo Carneiro and Jerônimo Pedroso. Your Sephardic lineage is maternal, through his grandfather Salvador Antunes Paes, born in Sorocaba (SP) who married Quitéria Maria de Souza, born in Laguna (SC).
Important to remember
Last names are indications, but they do not determine whether or not you are descendants of Sephardic Jews. To prove this link, a genealogical study is really necessary.
You can find out if you have Sephardic ancestry
To do this, you just have to correctly answer all the fields on our pre-analysis form. There are no costs associated with completing the form.
---
---