---
Why more and more Brazilians seek Portuguese citizenship through the Sephardic way
---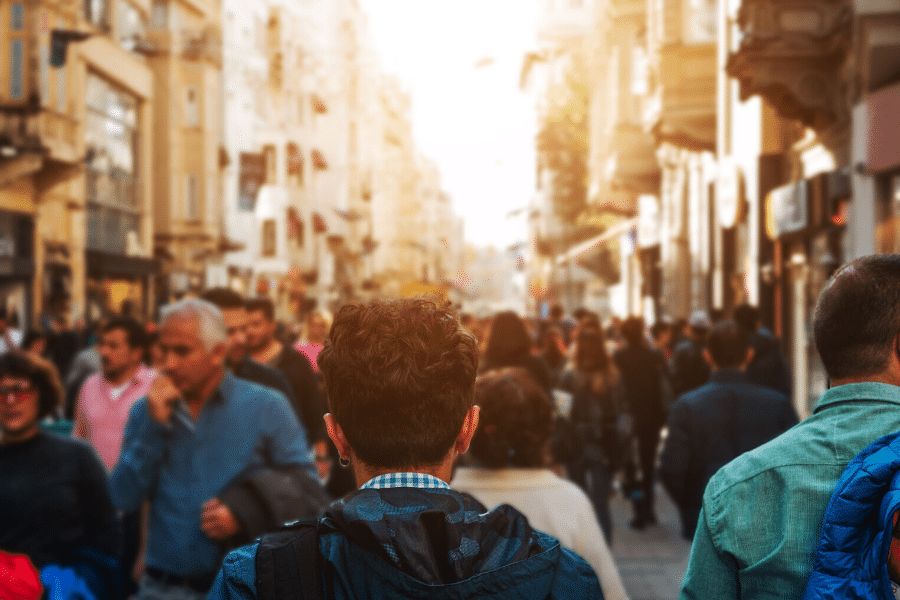 The number of naturalized Portuguese citizens surpassed the number of citizens born in Portuguese territory, according to data from the Ministry of Justice of Portugal. In 2018, 87 thousand were born against 128 thousand naturalized and, in 2019, whose numbers have not yet been released, the trend should continue. Portuguese citizenship through Sephardic descent contributed significantly to this demographic change.
Security, remuneration in euros, health and quality education, in addition to the possibility of free movement in the European community are some of the attractions that influence the decision to win the Portuguese passport. "I knew that my ancestors were Portuguese and I sought information from specialists to try to obtain citizenship. Since I live in Europe, this would facilitate issues related to visas and work ", says Isabela Braga, who has already achieved Portuguese citizenship through the Sephardic way and encouraged her sister, who also started the process.
As for businesswoman Marcela Ximenes, who currently lives in the United Kingdom, when she discovered that her family was descended from these Jews, she wasted no time and entered the process. "My husband and I have always had the desire to live in Europe. Having Portuguese citizenship and a European passport gives us the security of mobility, to emigrate, to be legalized and to be able to enjoy our rights as citizens of an EU member country ", he explains.
Marcela has advised everyone looking for her to do the same. "We don't know tomorrow and we should always look for the best for us. If you have the possibility to obtain Portuguese citizenship, why not? It is a door that opens! It is a world of opportunities that opens up for your life ", he concludes.
Living, working and traveling in Europe was what motivated retired judge and lawyer Soledade Fernandes to apply for Portuguese citizenship through the Sephardic way. She recently learned that her case has already been approved by the Minister of Justice. "It was great news! Portuguese citizen! It was a dream come true ", celebrates Soledade, who adds:" as an inveterate traveler and lawyer in the area of international consultancy, European citizenship will allow me to break new horizons and accumulate experiences ".
Soledade approached Martins Castro Consultoria Internacional at the end of 2018 to proceed with her process in Portugal. Today, in addition to being a Portuguese citizen, the lawyer is the company's representative in Rio Grande do Norte.
In addition to the immediate benefits, such as the search for better living and employment conditions, other Brazilians turn to Portuguese citizenship in order to enjoy a peaceful retirement in Europe. This is the case of doctor Sashi Andrade, who already has US citizenship and works in Hawaii. After discovering Sephardic ancestry, the doctor, his two brothers and a nephew underwent the process.
"Like any investment of time and money, a person has to assess whether it suits their interests. I believe it is worthwhile if the person intends to live outside Brazil. Despite the bureaucracy involved, the process was smooth, "he says.
Despite the bureaucracy mentioned by Sashi Andrade, those interested in obtaining Portuguese citizenship have the convenience of being able to turn to specialists, who accompany the process from genealogical research to the issuing of the Portuguese birth certificate.
"There are many details involved in the process of obtaining Portuguese citizenship through Sephardic means, as it involves both genealogical research and approvals from Jewish communities and the Portuguese government. If everything is not done in accordance, it may require more time and financial investment than expected ", warns lawyer Thiago Huver, partner at Martins Castro Consultoria Internacional.
The lawyer draws attention to the free pre-analysis form developed by the company. In it, people, as long as they correctly answer the information from their parents, grandparents and great-grandparents, can know if there is a real chance of being descendants of Sephardic Jews.
Sephardic Jews in Northeast Brazil
"Many Portuguese of Sephardic origin migrated to Brazil from the 16th century on the run from the persecution of the Catholic Inquisition. Although some settled in the urban centers existing at that time, many others sought refuge in the most remote areas to settle with their families ", explains the historian and genealogist Raphael Ricardo. "For this reason and also because of the very common practice of endogamic marriage - when members of the same family were married to each other - it is possible to identify the descendants of Sephardic Jews, especially in Northeast Brazil, from where many of these individuals have spread to other regions of the country. parents".
Mentioned by Earth
Find out if you are a Sephardic Jew descent
You can find out if you have Sephardic ancestry. To do this, you just have to correctly answer all the fields on our pre-analysis form. There are no costs associated with completing the form.
---
---