---
The companies Estonia is looking for
---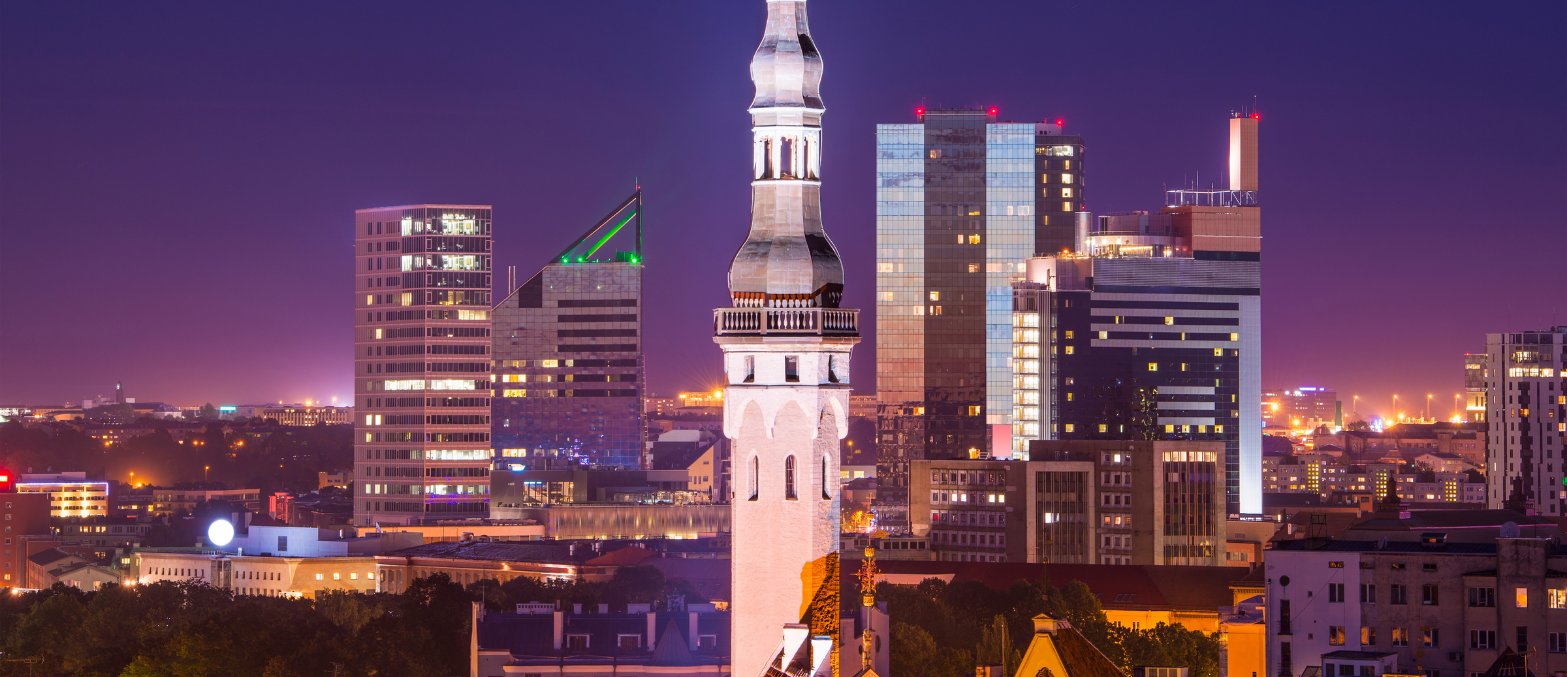 Estonia is a center for industrial activities, the supply chain and global business services and a world leader in information technology. As IT becomes the driver of value in all sectors, Estonia is uniquely positioned as the scalable place to choose for digital knowledge and business. Some areas of emphasis are as follows:
1. Investigation and

des

roll

in

there

T

information echnology
Estonia is a recognized leader in digital identity, cyber security and Blockchain and I produce countless innovations in the consumer, corporate and government sectors.
The Estonian software development sector is vibrant, covering from startups to multinationals in segments such as games, fintech, e-commerce, cleantech, enterprise and electronic government.
The country emerged as a leader in cyber security, positioning itself in the first place in Europe due to its approach in multiple interested parties in the strategic, technical, operational and legal aspects. Estonia's unique combination of experience and environment provides the ideal platform for the investigation, development and management of these solutions.
2. Food Industry
Estonia is a country that benefits from a natural and, in many cases, intact environment. The raw material inputs are of high quality, generally organic and clearly identifiable from a local origin.
Estonia is increasingly becoming a center for export-oriented activities. Regional giants such as Orkla, Saarionen and Lantmännen export the final product from Estonia to European markets. Estonia's high quality raw materials are exported globally for use in the food, beverage, health, animal feed and horticulture sectors.
The history of innovation in food science in Estonia is wide. Today, Lallemand, a global leader in the development, production and commercialization of yeasts, bacteria and special ingredients, operates a global R&D center in Punta for functional molecules and targeted evolution in Estonia, in collaboration with TalTech. Finnish dairy giant Valio conducts R&D on dairy-free foods that improve digestion.
3. Heç

tr

The

nica

,

IoT

and M

ekatra

The

nica
Estonia has a considerable mechatronics industry and growth thanks to its ability to integrate world-class experience in mechanical engineering, electronics and IT.
In mechanical engineering, Estonia has a 25-year history of high-value production, engineering and assembly for global markets.
Estonia's electronic capacity, developed over 70 years, currently includes R&D, prototyping, production and precision assembly of polychlorinated biphenyls (PCBs), supercapacitors, transformers and semiconductors.
Historical skills in industrial automation and cyber security are increased by developments in data analysis, connected networks and Blockchain. Estonia is at the forefront of R&D on sensors, control software and locator technology for autonomous vehicles.
4. Logistics
Estonia occupies a strategic location with excellent multimodal connections to the Nordic, Baltic, European Union and Independent States Community markets, supported by protocols and necessary language skills. It is also constantly ranked among the most open and competitive economies in the world, and the little bureaucracy guarantees the efficient flow of goods and data.
Estonians have experience in managing complex industrial supply chains and have experience in sensible loads, such as petrochemical products and assistance just in time.
The investment continues in IT and infrastructure projects increases with more access to the market and the competitiveness of Estonia. New possibilities in the North-South, East-West supply chain are emerging.
Estonia is applying IT to transform all aspects of supply chain management, from business planning to electronic customs, automated handling of goods and final delivery. Combined with experience in shared supply chain services, Estonia is increasingly becoming an integrated business supply chain management center.
5. Electronic Commerce
 As the biggest nation in digital capacity in the world, Estonia has been offering online services to businesses, consumers and governments for over 20 years.
World-class IT skills in areas including software development, localization technologies, digital marketing and process automation have created numerous e-commerce solutions.
Estonia also has experience in various e-commerce facilitators. Online trust is a particular strength thanks to the extensive use of electronic identification, Blockchain technology and a cyber security sector that occupies the first place in Europe. Estonia will be among the first countries in the world to offer 5G infrastructure (with pilot networks already launched).
These are just some of the areas where your business can be successful in Estonia. Although it does not operate in one of these sectors, Estonia could be the ideal place to take advantage. There are a number of other businesses that can benefit from a highly digital and friendly environment for business in Estonia. Don't know if Estonia is the right solution for your business? Send us a message and who knows we can help.
---
---