---
White Castle
---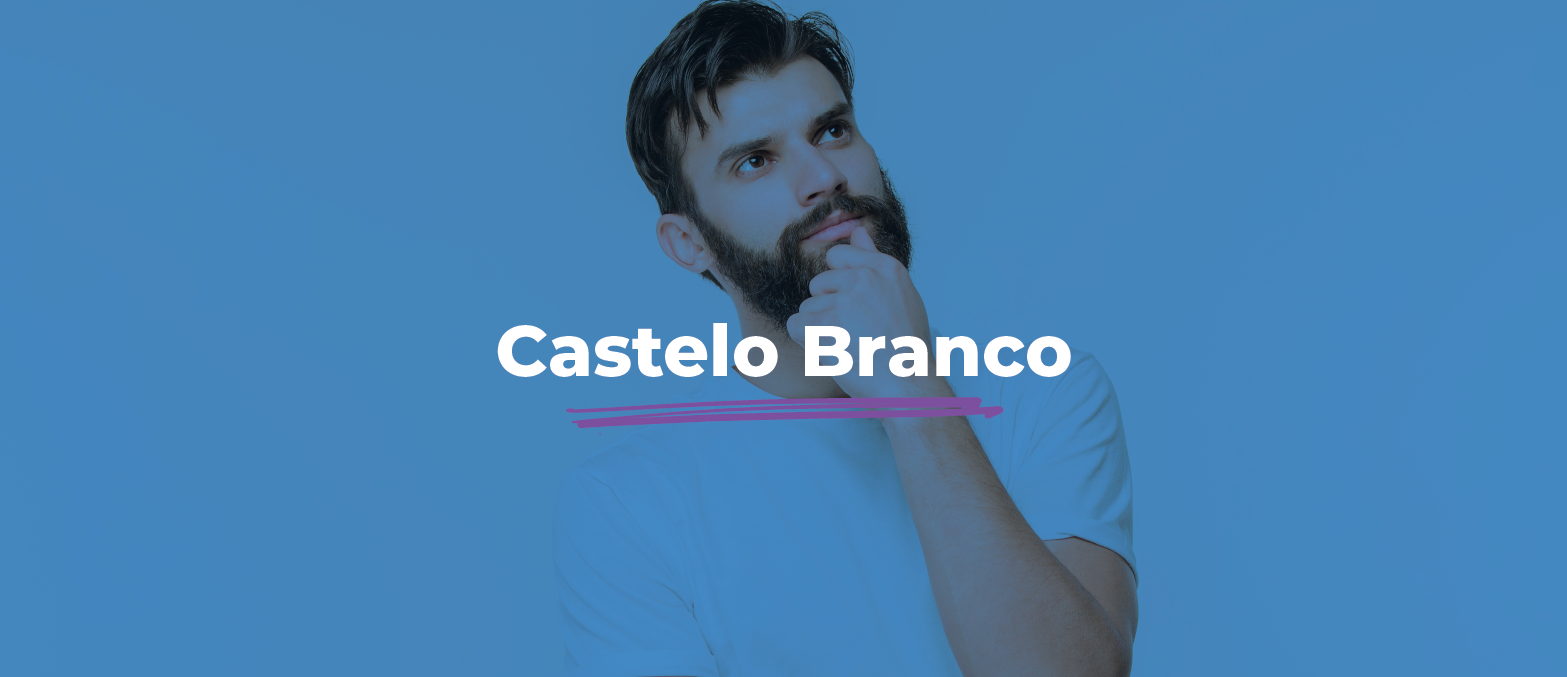 The Castelo Branco family has its origins in Portuguese lands. It is believed that, for a long period, since the 13th century, the surname was linked to tradition and nobility. 
The Castelo Brancos arrived in Brazil around 1693, through Dom Francisco da Cunha of Castelo Branco, Maria Eugenia de Mesquita and her daughters Ana Castelo Branco de Mesquita, Maria Monte Serrate Castelo Branco and Clara da Cunha and Silva Castello Branco. 
The arrival, however, was not an easy one. Historical records indicate that the vessel that brought the family, and much of their wealth and possessions, sank off the coast of Pernambuco. The accident will have taken from Don Francisco, not only his material goods, but also his wife. 
In Brazilian lands, Dom Francisco remarried. After passing through the Maranhão, it was on Piauí that Dom Francisco, his daughters and his new wife settled down. In the region of Santo Antônio do Surubim built farms, corrals and crops, becoming a successful farmer. 
Castelos Branco, over the years, joined in marriage with other families of Sephardic descent, such as the "clay irrigation" and the "Carvalho de Almeida". Here it is interesting to note that, in these unions, the surname Castelo Branco was the one inherited by most descendants, especially until the 19th century. 
Such predominance did not guarantee, however, the exclusivity of Castelo Branco. Thus, other compositions of surnames that are among the descendants of this family are the "Almendra Freitas" and "Pereira Ferraz".
It's in the State of Piauí where, even today, a large part of the Castelo Branco descent is concentrated.
the sephardic ancestry
The Castelo Brancos are entitled to Portuguese nationality, as they descend from Duarte Brandão. son of the rich Sephardic merchant Jacob Baru, Duarte only assumed this name at the end of the 15th century when he left England and returned to Portugal. 
In English territory, after becoming a New Christian and receiving from King Edward IV the name of Edward Brampton, Duarte was knighted and awarded the title of Knight of the Order of the Jarrateira and the rulership of the Isle of Guernsey.   
Duarte Brandão or Edward Brampton, left both descendants in Portugal and England. Both surnames were perpetuated, each in its home territory. 
Important to remember: Last names are indications, but they do not determine whether or not you are descendants of Sephardic Jews. To prove this link, a genealogical study is really necessary.
Find out if you are a Sephardic Jew descent
You can find out if you have Sephardic ancestry. To do this, you just have to correctly answer all the fields on our pre-analysis form. There are no costs associated with completing the form.
---
---